Postal Service:
 The Hong Kong Postal Service is excellent and offers affordable postal rates, quick delivery times, and efficient and polite bilingual counter staff.  It also is an inexpensive and ready source of supply for envelopes, postal boxes and tubes of all sizes.  Operating hours are Monday to Friday and Saturday mornings.  The main  GPO in Central is open seven days a week including public holidays.  
Postal boxes are green and located throughout Hong Kong on convenient street corners.  Post offices – or mobile vans – serve every neighborhood.  Rates are determined by weight and there are two zones for international mail.   The Post Office also offers a courier service ( 'Speedpost') that provides a less expensive alternative to international couriers.   The one caveat is that, whilst HK Post has your package on its way within 24 hours, delivery times depends on the receiving system.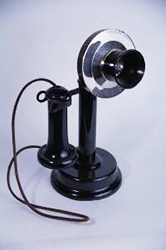 Telecommunications:
 Making an international call is relatively easy and there are many long-distance providers to choose from, a good thing for consumers as long-distance rates are now extremely competitive and quite reasonable.  For those who are computer savvy, applications such as msn messenger with voice and Skype allow talk in real-time to friends and family at no cost.  A webcam can take you one step further and enable speaking with loved ones as if you are in the same room -- the closest thing to being back at home without having to purchase an airline ticket!