Hong Kong, June 10, 2021 - OKAY.com is proud to announce it has become a Founding Member of Forbes Global Properties, a new curated marketplace for the luxury and ultra-luxury real estate markets around the world.
Launched in December 2020, Forbes Global Properties seeks to connect discerning buyers and owners of the world's finest homes. In joining this network, OKAY.com expands its reach exponentially, bringing Hong Kong's real estate to a worldwide audience and creating access to a global database of investment properties and analytics.
As the world's most recognizable business media brand, Forbes brings over 140 million visitors to its platforms on a monthly basis. Forbes Global Properties is a joint venture between Forbes Media LLC and an elite group of global luxury real estate brokerages, and as an extension of the Forbes brand is thus highly selective, with membership only offered to agencies whose reputation, service delivery and strength in luxury can meet the high standards of the brand.
OKAY.com is the only the brokerage in Asia invited to be a founding member and is the network's exclusive representative in Hong Kong.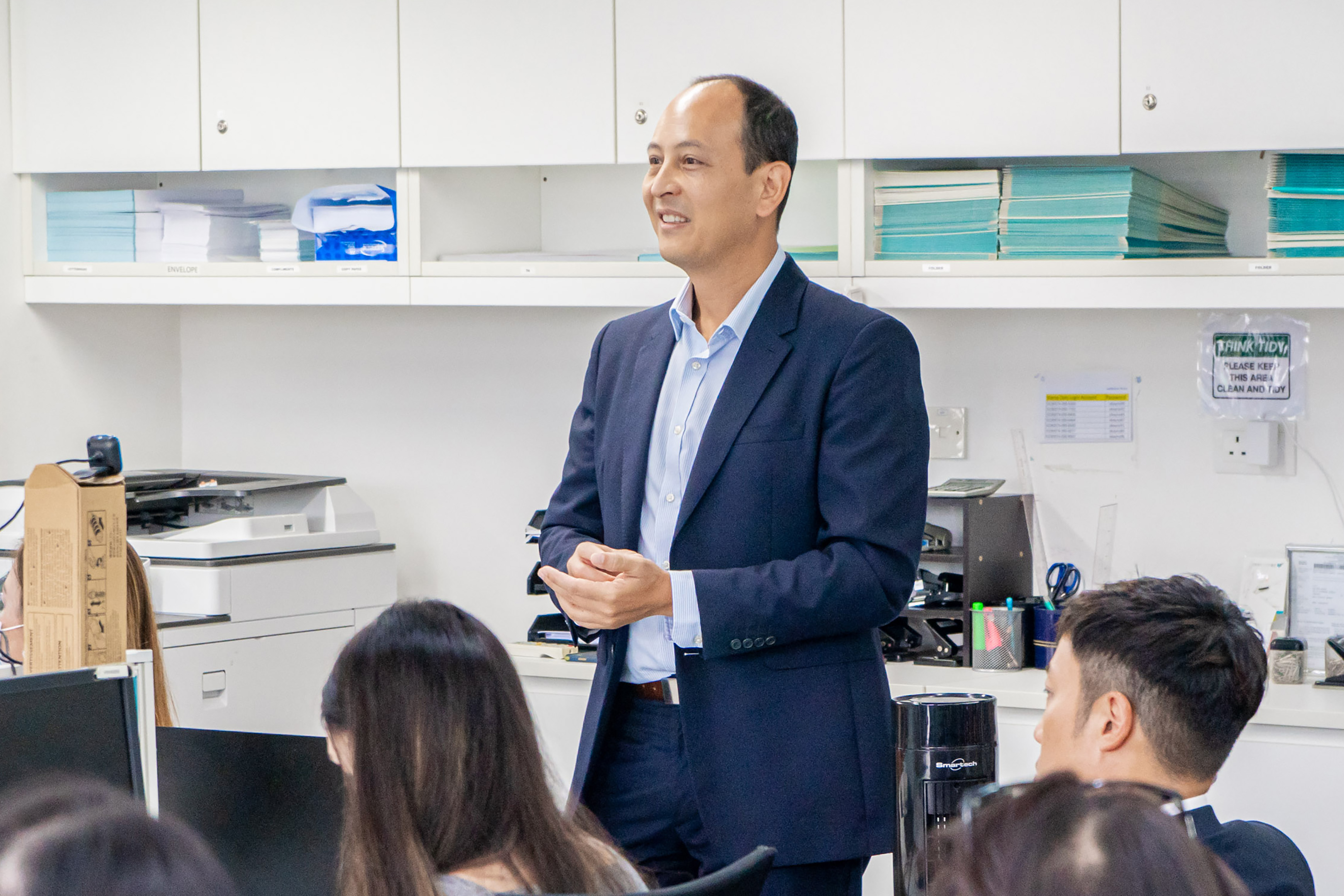 "We are thrilled to be a part of this esteemed group of companies, all of whom are operating at the very top of their respective markets" says OKAY.com CEO Joshua Han Miller. "We've always been different to other companies in the industry and this partnership even more clearly highlights that we're not just another real estate agency."
"Our difference lies in unique incentives, greater investment in technology and a community approach for our agents – all things that lead to better client experiences and to our success thus far."
"The true sense of partnership with Forbes Global Properties and our fellow members around the world will greatly benefit our clients. The alignment with Forbes as a brand enables us to reach many more buyers, particularly in the luxury market, and sets our clients' properties apart from the rest."
"This is also highly appealing for real estate professionals, enabling OKAY.com's agents to broaden their client base and raise the profile of their personal brands. OKAY.com has always been a strong option for seasoned real estate experts, and our exclusive membership with Forbes Global Properties creates an even greater attraction for professionals seeking to differentiate themselves and achieve even greater success in their careers."
Forbes Global Properties is in a unique position to engage this unique audience and meet its needs in the real estate investment space. Driving the launch of Forbes Global Properties are seasoned luxury real estate veterans Jeff Hyland and Bonnie Stone Sellers.
Co-founder of California-based brokerage Hilton & Hyland, Jeff Hyland is known for handling some of the country's most high-profile listings, including LeBron James' recent purchase of his Beverly Hills home. Hyland and his team regularly represent the world's elite, managing clients and celebrities including Leonardo DiCaprio, Katy Perry and Sam Worthington to meet their real estate needs, often relating to properties valued at US$100 million+.
Bonnie Stone Sellers, Chair of Forbes Global Properties, brings with her decades of real estate experience. Sellers is the former chief executive of Christie's International Real Estate and has been integral to the strategy and creation of Forbes Global Properties.
Catering to the luxury client, Forbes Global Properties helps highly successful individuals focus their time on properties that matter, whether it is by searching for an elite home or understanding the value of their prized real estate assets around the world. Reaching an audience of the world's most successful individuals, OKAY.com and Forbes Global Properties have the unique ability to showcase Hong Kong properties at the highest level, distinguishing them with greater prestige and exposure to purchasers.
As the exclusive worldwide real estate partner of Forbes, Forbes Global Properties extends branding and marketing services to OKAY.com and other top-tier real estate brokerage members. With a presence in 70 countries, including 50 million social touchpoints, and six million magazine readers, Forbes has unmatched global reach and media power which can now be leveraged for the real estate industry.
OKAY.com is now able to offer access to Forbes' engaged worldwide audience, with homes presented to potential buyers across Forbes' and Forbes Global Properties' print, digital, and social media channels with expert commentary, timely market data, and top-tier editorials.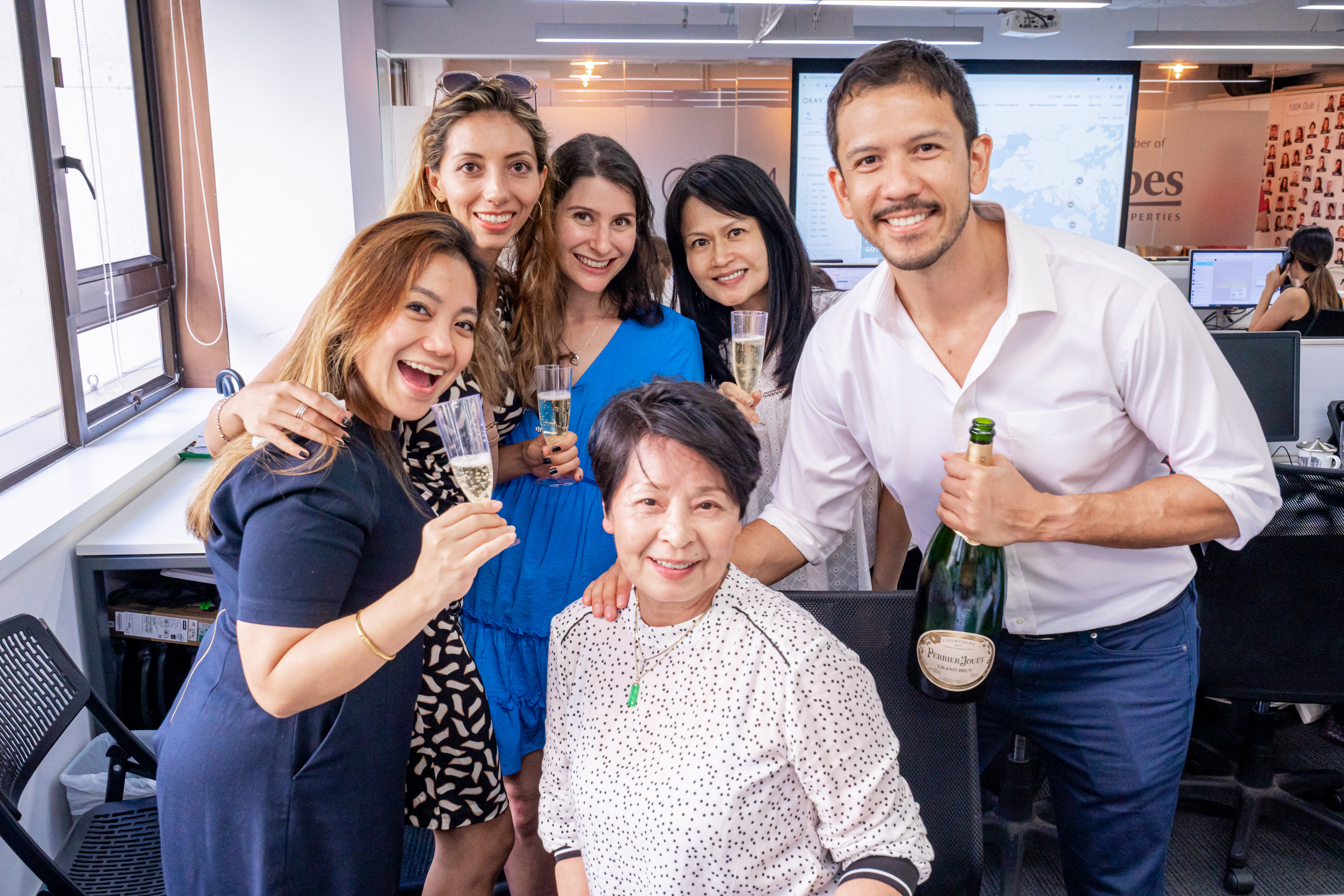 This partnership cements OKAY.com's status as a market leader in terms of insights, innovation and access, building on a strong foothold in Hong Kong and nuanced understanding of the local market and its players, as well as global values and a strong brotherhood of aligned associates on an international stage. Beyond a listing tool, Forbes Global Properties creates a direct and measurable relationship between agents and high-net-worth buyers through Forbes' media penetration, going beyond the reach of other branded real-estate groups.
"OKAY.com has long embodied a unique model that priorities transparency in real estate listings, that benefits agents, buyers and sellers alike. By giving real estate stakeholders open access to market intelligence, exclusive listings and the high-integrity professionalism they deserve, OKAY.com redefines what a client should expect from their brokerage," says Miller.
"In joining Forbes Global Properties, we are able to bring even more value to our clients, whether homeowners or homeseekers, with massively increased marketing opportunities and exclusive access to a highly curated, high-profile network on an international level."
"Forbes Global Properties is not only a network of experts, but also a powerful consumer platform for the world's most extraordinary homes, available for showcasing distinguished properties in non-member markets as well. We are creating the next evolution of real estate marketing and sales, delivering an incredibly unique value proposition for brokers as well as buyers and sellers of luxury residences," says Forbes Global Properties Chair Bonnie Stone Sellers.
"The Forbes brand is recognized around the world as the benchmark of success," says Mike Federle, CEO of Forbes. "Every month, we engage more than 140 million people deeply interested in luxury, travel and real estate. Forbes Global Properties is a natural extension of our brand and, under Bonnie and Jeff's leadership, will become the definitive global marketplace for exclusive, high-end properties."
To interview OKAY.com's CEO for deeper insights on Forbes Global Properties, OKAY.com or the local and international property market in 2021 and ahead, please contact media@okay.com.
About OKAY.com
OKAY.com is a market leader in the Hong Kong residential real estate industry. As Hong Kong's fastest-growing real estate agency, it has been built on the premise that technology and transparency lead to greater effectiveness, professionalism and efficiencies for buyers, sellers and agents alike. OKAY.com's business model, proprietary technology platform and extensive website have led to it winning several awards for innovation including being selected as one of the Red Herring Global 100. For more information, visit
www.OKAY.com
About Forbes Global Properties
A natural extension of the time-honored Forbes brand, Forbes Global Properties is a curated consumer marketplace that connects discerning buyers directly to the world's finest homes and the elite agents that represent them.
More than 100 million monthly visitors to forbes.com enjoy unrivaled access to an elite collection of properties presented within the hallmark context of trusted editorial content and timely market data.
The invitation-only network provides a unique forum for members to collaborate and transact without the imposition of referral fees and confers access to an innovative suite of marketing tools and exclusive advertising opportunities. For more information, visit
www.forbesglobalproperties.com