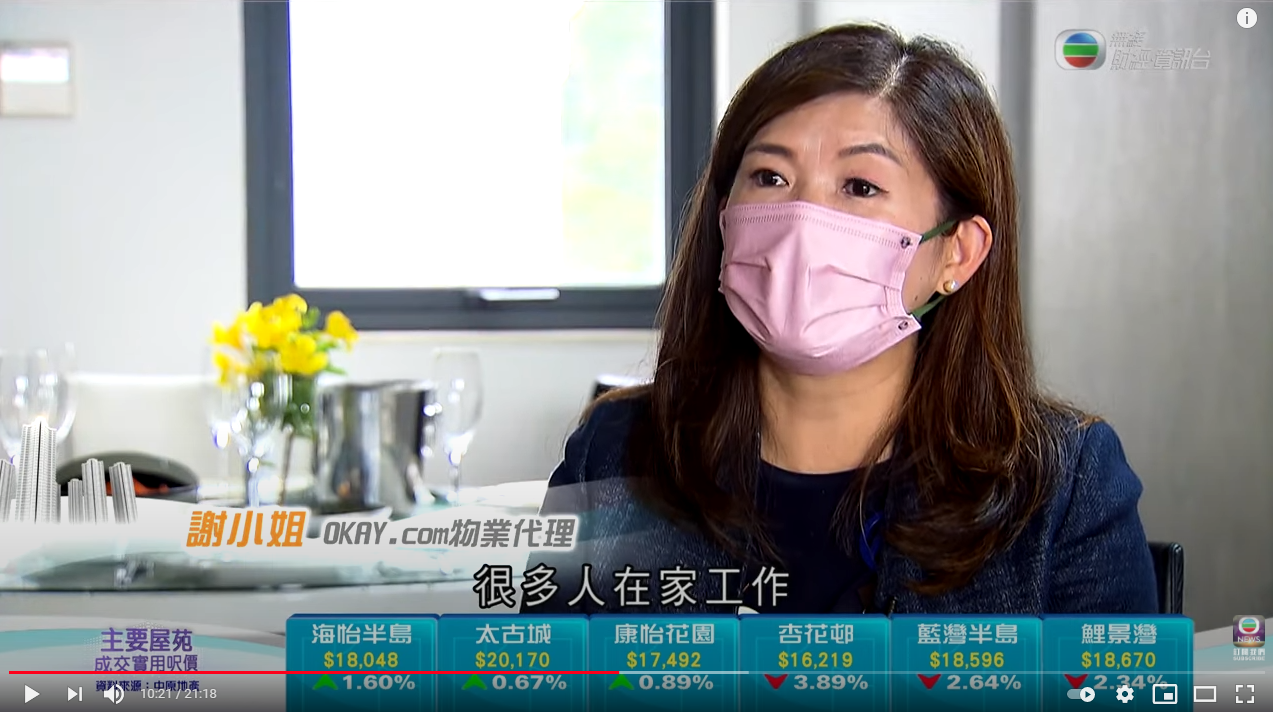 OKAY.com property agent Monica Tse was featured on TVB property program, 日日有樓睇on 3 Sep 2021, where she showcased an apartment in Y.Y. Mansion, Pokfulam.
The advertised 3 beds/ 3 baths unit is located in a quiet area of Pokfulam Road, this stylish apartment is ideal for a family looking for modern décor and versatility. The clever use of room partitions allows for the 3 bedrooms to be just that, or perhaps turn 1 into an AV room or study. The living, dining & kitchen areas flow together to create a great space for family togetherness & entertaining. Moreover, the icing on this residential cake is a magnificent 1,000+ sq.ft. rooftop.
Monica pointed out that this amazing apartment is unique in Y.Y. Mansion, especially the spacious outdoor area is connected by a legal internal staircase to augment this elegant home!
Interested to know more? Watch the full segment here.